Refreshing cucumber and mint cooler
The best way to stay hydrated during the summer heat is this vibrant and refreshing cucumber and mint cooler. It's quick to prepare and will keep you cool! You won't even need a recipe. Crisp cucumber, fresh mint, lime juice topped with sparkling water is all you need to quench your thirst! Get out your high-speed like my MengK and prepare this vitamin bomb!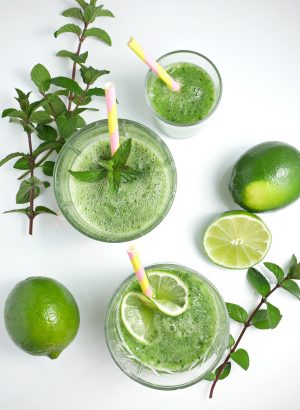 Wash and cut your cucumber in 4 parts. Wash the mint and squeeze your limes. Add the cucumber, mint, rice syrup and lime juice to your blender and blend until smooth. You can use a strainer if you don't like little cucumber bits in your drink.

Add icecubes to your glasses and pour cucumber and mint drink over it. Top up with sparkling water and decorate with mint leaves or slices of lime.

If you like, add some Gin and serve it at cocktail hour.